Piscopo Gardens Ltd., a dynamic company, is seeking to recruit a self-motivated, hard-working Office Administrator to assist with the day-to-day operations of the organization.
Responsibilities:
Undertaking administrative tasks.
Coordinate office activities and operations to secure efficiency and compliance with company policies.
Create and update records and databases, financial and other data.
Track stocks of office supplies and place orders when and if necessary.
Assist colleagues whenever necessary.
Manage phone calls and correspondence as required.
Other ad hoc tasks as requested.
Closing of End of days of shop and delivery.
Daily Epos reconciliations.
Following up on invoices and all statements.
Requirements:
Qualification in secretarial studies will be considered an asset.
Proven experience as an Office administrator, office assistant, or relevant role will be considered an asset.
Good communication and interpersonal abilities.
Excellent knowledge of MS Office.
Good command of the Maltese and English Language.
If this fits your description, we'd like to hear from you!
Send your CV to [email protected]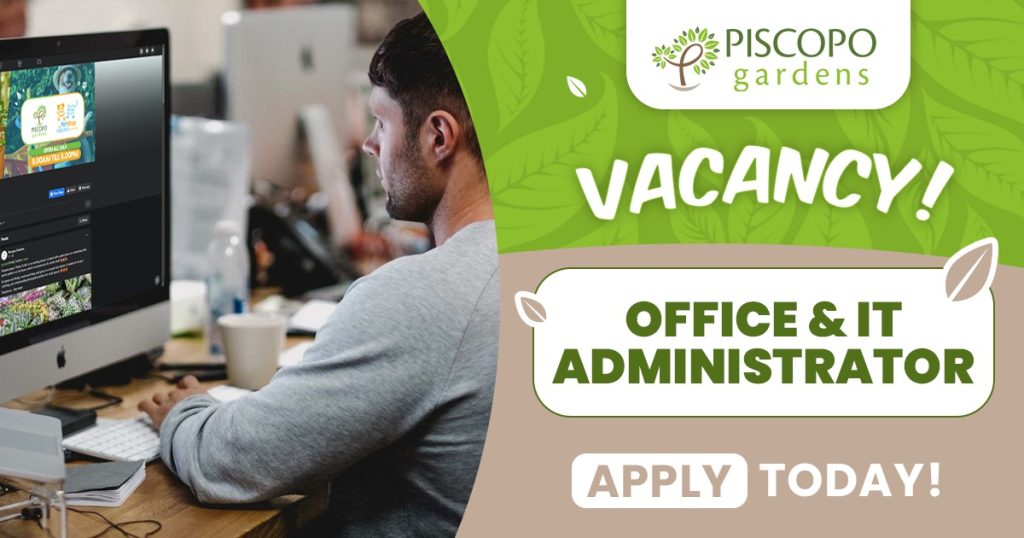 You will be responsible for overseeing the efficient running of the Garden Centre and motivating our staff to provide excellent customer service. Floor Manager responsibilities include maintaining the Garden Centre, profitability, and quality goals. You will ensure efficient operation while we are open to our clients, as well as maintain high productivity, quality, and customer-service standards. To be successful in this role, you'll need management and leadership skills. The person needs to be capable to oversee work schedules and making sure of compliance with health and safety regulations. We'll expect you to lead by example and uplift our staff during busy moments. Ultimately, you will ensure the shift runs smoothly and customers have a pleasant experience.
Delegating responsibilities and supervising operation.
Hiring and training employees.
Motivating and coaching employees.
Follow up on employees' performances.
Resolving any conflicts or complaints from customers and employees alike.
Monitoring Labour Cost.
Ensuring staff members follow company policies and procedures.
Ensuring store brands are showed in the best possible way.
Setting team targets.
Understanding store processes and procedures.
Leading by example for others to follow.
Taking ownership and pride in work.
Have a sense of urgency in emergency situations.
Product placement in Garden Centre.
Able to communicate in all levels.
Maintains positive customer relations by ensuring prompt, friendly service according to Company guidelines and creating an environment of customer awareness by the staff.
Requirements:
Management experience is an asset.
Be a very dynamic and motivated person and able to motivate his/her team.
Can lead by example by applying a hands-on approach.
Strong leadership, motivation, and people skills.
Be a good communicator, a good listener, and possesses assertiveness skills.
Can work under pressure and be results-oriented.
Available to work, weekends, and public holidays.
If this fits your description, we'd like to hear from you!
Send your CV to [email protected]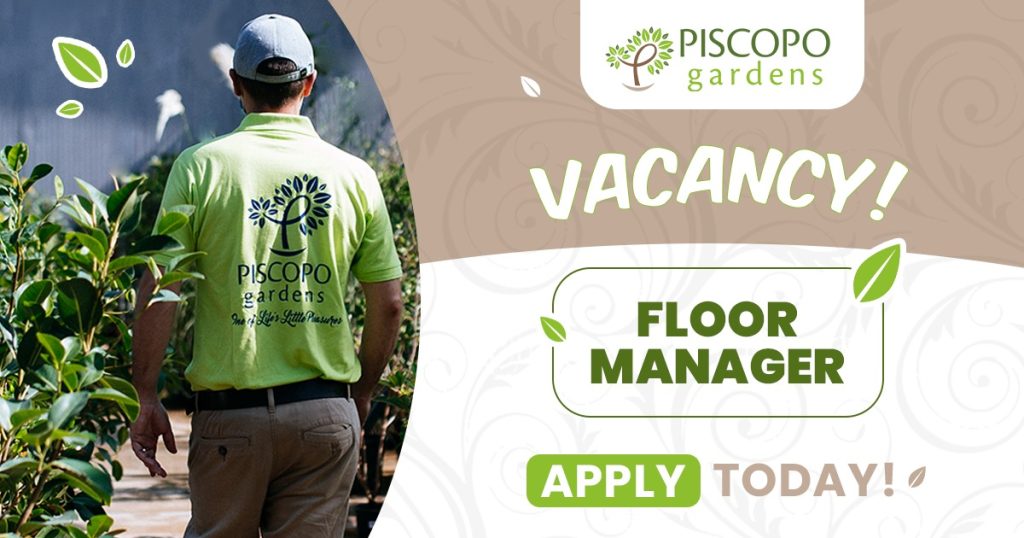 The role of a landscaper is to build and maintain gardens, parks and other outdoor landscapes.
Good communication skills.
Understand in plant diseases and their cure.
Advising others on the long-term care and development of a landscape.
Be in touch with new products that come within our industry to be able to always be number one in our industry.
Follows written and verbal instructions from the crew leader and clients.
Plants new flowers, trees, grass, hedges and bushes.
Maintains gardens and lawns, including mowing, trimming, pruning, raking and weeding.
Waters plants and lawns and adds fertilizer as needed.
Installs outdoor lighting and sprinkler systems.
Installing of irrigation system.
Builds and renovates stone pathways, patios and ledges.
L

oads and unloads equipment and tools into work vehicles.
Drive work vehicles to and from sites.
Uses equipment, including tractors, mowers, leaf blowers.
Works well independently and within a team.
Adheres to all safety precautions.
Requirements:
Knowledge of horticulture methods and materials, landscaping and cultivation of trees and plants is an asset.
 

Ability to use hand and power tools applicable to trade.
Ability to perform grounds maintenance tasks.
Skill in interpreting and completing landscape plans.
Knowledge of fertilizer and/or pesticide applications.
Ability to lift and manipulate heavy objects.
 

Ability to read, understand, follow, and enforce safety procedures.
If this fits your description, we'd like to hear from you!
Send your CV to [email protected]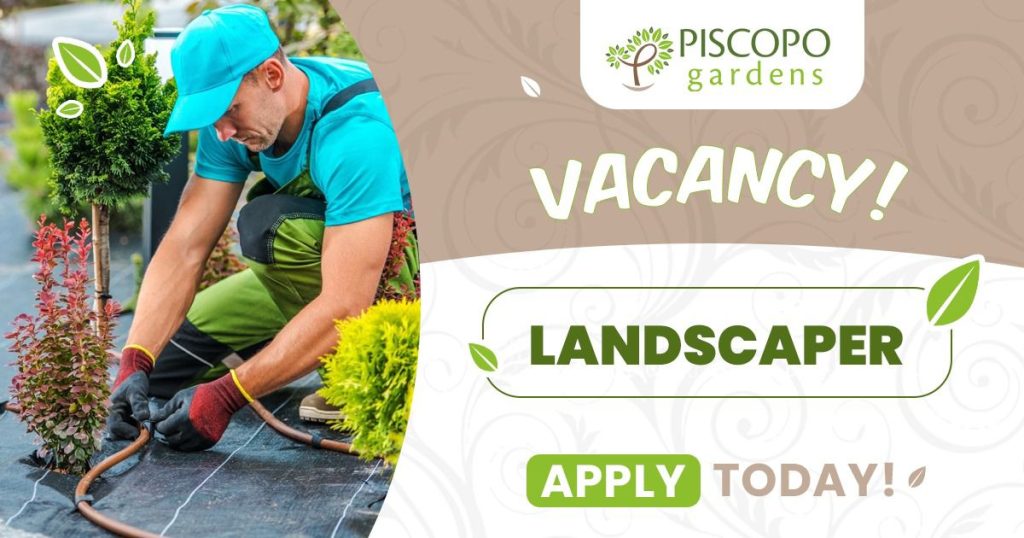 Piscopo Gardens are seeking to recruit Full-Time Indoor Landscapers to join our team.
Interior landscaping professionals are responsible for installation and maintenance of plants that are indoors in unnatural environments with special considerations of plant selection, irrigation, fertilisation and pest management. Indoor landscapers are to give special attention to plant cleaning, pruning, watering and plant rotation.

The selected person/s must be responsible to:
• Install and maintain plants indoors in unnatural environments
• Conduct general maintenance duties
• Plant decorative areas which include flowers, plants and shrubs
• Pruning and trimming
• Watering
• Plant rotation.
Requirements & Skills
• Passion for plants
• Works well and independently with a team
• Adheres to all safety precautions
• Good communication skills
• Punctuality
• Problem-solving skills
• Driving License B
If interested, send us your CV via email to [email protected]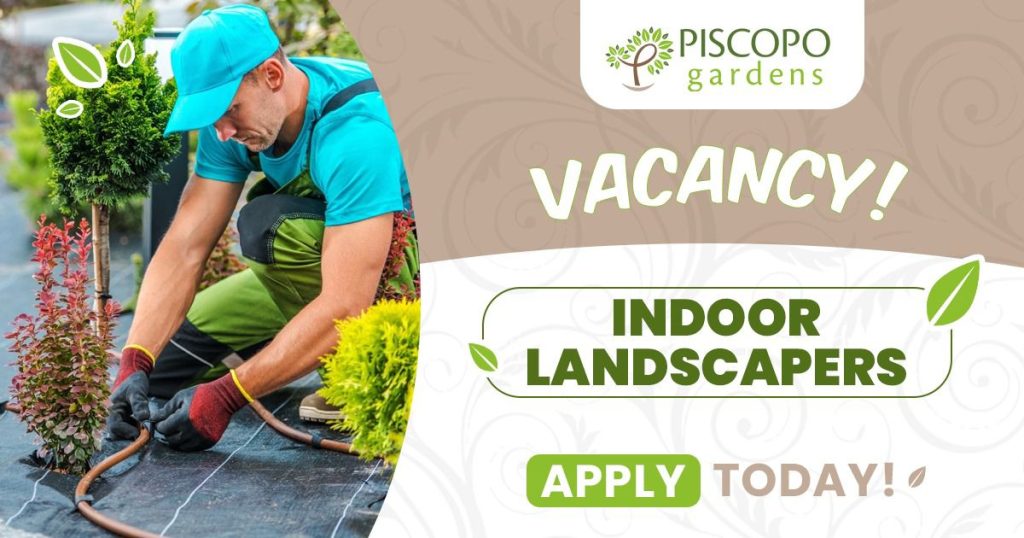 Pet Shop Assistant - Burmarrad
Pet Shop Assistant
Piscopo Gardens are seeking to recruit Full-time Pet shop Sales Assistants to join our growing team.
The selected person must be responsible to:
Ensure high levels of customer satisfaction
Maintain store condition and merchandise standard
Ensure customers' needs and wants
Manage Point of Sale process
Keep up to date with product information
Requirements:
Attention to detail
Punctuality
Work within a team
Speak Maltese or English
✉ If interested, send us your CV via email to [email protected]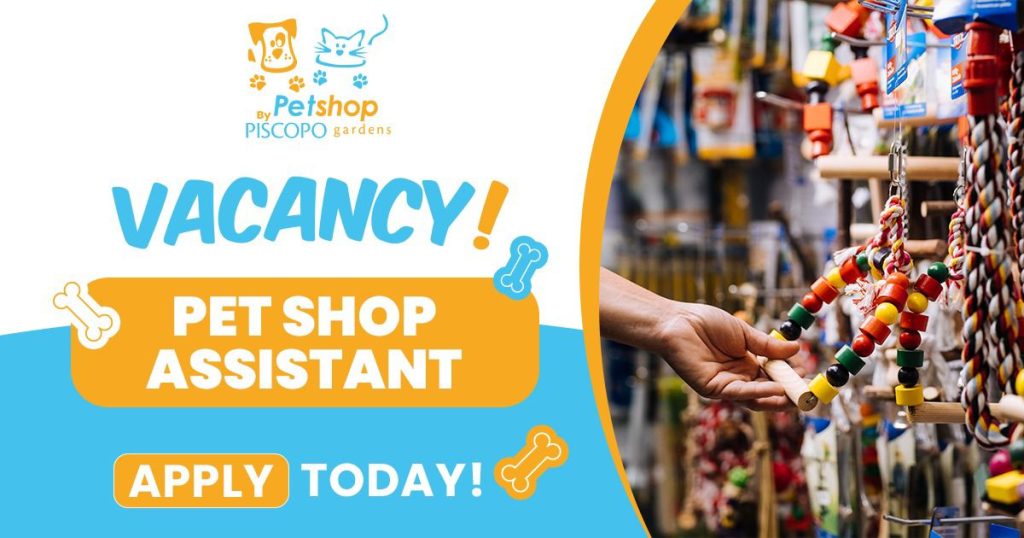 Security Guard - Piscopo Gardens Burmarrad
Security Guard Vacancy
We are looking for a fit and attentive security guard to ensure that our property is protected. The security guard is responsible for guarding, patrolling, and monitoring premises and to prevent theft.
Security Guard Responsibilities
Make clients aware of rules that must be adhered to.
Remove unwanted individuals/trespassers from property in case of breaking the rules.
Contact relevant authorities if an accident occurs.
Monitoring of clients on premises to prevent theft.
Report to Management on a regular basis
Record any suspicious activities to the Management.
Requirements
Qualification in Security training.
Basic first aid skills.
Physical strength and fitness.
Prior experience as a Security Guard would be advantageous.
Attention to detail.
If this fits your description, we'd like to hear from you!
Send your CV to [email protected]