Add a little bit of magic to your cooking. Edible flowers are flowers that can be consumed safely while cooking and garnishing. Flower cookery has been traced back to Roman times, and to the Chinese, Middle Eastern to Indian cultures. Edible flowers were especially popular in the Victorian era during Queen Victoria's reign.
Now a days, restaurant chefs garnish their plates with flower blossoms for a touch of elegance. The secret to success when using edible flowers is to keep the dish simple, do not add too many other flavours that will over power the delicate taste of the flower. Today this nearly lost art is enjoying a revival. Some flowers are spicy, and some herbaceous, while others are floral and fragrant….the range is quite surprising.
One very important thing that you need to remember is that not every flower is edible and NEVER use pesticides or other chemicals on any part of any plant that produces blossoms you plan to eat.


Risotto grapes and rose petals: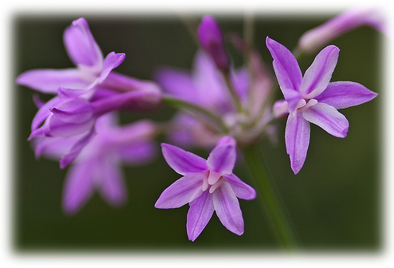 Ingredients:
500g arborio rice
1 onion finely chopped
2 garlic cloves finely chopped
100g butter 
100ml white wine
600ml vegetable stock
200g white grapes
6 roses
100g Parmesan
Salt and pepper

Method:

Heat large pan add butter, onions and garlic. Sweat them off until soft, add risotto and toast it slightly. Add white wine and slowly add stock until risotto is nearly cooked. Add the grapes and 5 roses keep on cooking till risotto is to your likings. Taste for seasoning and add the Parmesan shavings. Serve hot and for garnish add the other rose petal.



Mixed petal pasta.

For the dough:
Flowers
500g 00 flour
5eggs
Pinch of salt

For the filling;
150g mozzarella
75g bacon
100g pecan nuts
Thyme flowers
Tulbaghia flowers
Mayple syrup
Method:

For the dough: mix flour, eggs and salt in a food processor. When the dough is combined work the dough on a floured surface until firm.
For the filling; In food processor blitz bacon and pecan. In a different container mix mozzarella, thyme flower, tulbaghia flowers, bacon and pecan.
On a floured surface roll out the pasta dough until 1to 2mm thick pass through the pasta machine( lowest setting) place flower petals fold in two and pass through the machine again until the required thickens is obtained. Stuff the pasta with the filling, cut into desired shape, egg wash and deep fry. Drizzle maple syrup before serving.

Flower Arrangement with rosemary flower vinaigrette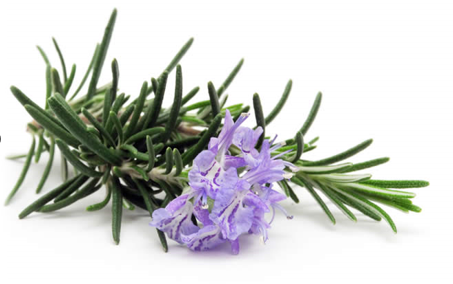 Select flowers,
Lollo Rosso
Lollo bianco
Rucola
100ml olive oil
50ml apple cider vinegar
Rosemary flower 
Salt and pepper


Method:
Wash and dry flowers and lettuce and set them in a decorative plate.
For vinaigrette: in a mixing bowl put olive oil, apple cider and rosemary flower and whisk, add salt and pepper and serve.




Scones with rose jam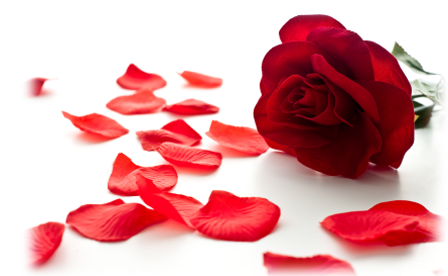 225g self raising flour
pinch of salt
55g butter
25g caster sugar
150ml milk
Lavender flower
1 free-range egg, beaten, to glaze (alternatively use a little milk)

Method: 
Heat the oven to 220C/425F/Gas 7. Lightly grease a baking sheet.
Mix together the flour and salt and rub in the butter.
Stir in the sugar, lavender flowers and then the milk to get a soft dough.
Turn on to a floured work surface and knead very lightly. Pat out to a round 2cm thick. Use a 5cm cutter to stamp out rounds and place on a baking sheet. Lightly knead together the rest of the dough and stamp out more scones to use it all up. Brush the tops of the scones with the beaten egg. Bake for 12-15 minutes until well risen and golden. Technique: Glazing with egg wash 0:24 mins. Cool on a wire rack and serve with rose jam and maybe some clotted cream.

Rose petal jam

6 roses 
100ml water 
100ml sugar
2tbsp lemons

Method:
Combine everything in a pot over medium heat and leave to simmer for around 20min.

Lolly poppies

1ltr fresh fruit juice
100g sugar
Flower petals
Mint 



Method:
In a pot bring to a boil the fruit juice and sugar. Let it cool down completely and add the mint and flower petals. Pour into lollypop container and freeze over night.




Fiori di zucca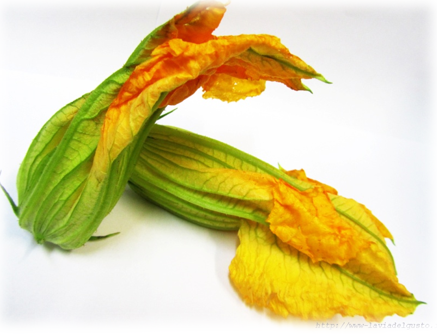 Fiori di zucca
3 pears
1 onion 
Gorgonzola 
Fresh cream

For the batter
1 cup flour
2tbsp cornflour
50 ml apple juice
50ml sparkling water 

Method

Sauté the onion and pears with some sugar until caramelized. Stuff the flowers with the mixture.
Combine the batter; dip stuffed flowers and deep fry until golden and crisp. Blend Gorgonzola with fresh cream.
Chocolate mousse flower pot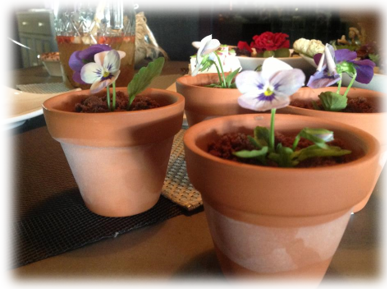 100 grams dark chocolate
150 grams double cream
150 grams whipping cream
40 ml frangelico hazelnut liqueur 
100 grams ground chocolate biscuits
Pansies to garnish

Method
In a heat proof pan heat the double cream until  warm poor in dark chocolate and mix until all chocolate has melted. Set chocolate ganache aside until completely cool. Whip the cream until soft peaks form. Combine the cream to the ganache folding in gently until well incorporate. Pour in the hazelnut liqueur and mix. Pour the chocolate mousse into the chosen container until 3/4 full. Place in a refrigerator and leave to set for 1 hour. Top the mousse with ground chocolate biscuits and finish by garnishing with pansy flowers



Citrus flower slow roasted pork belly with cottage cheese and herb blossom Mille foglie.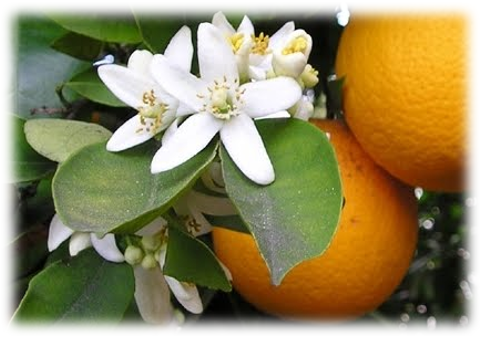 2 kg deboned pork belly
1 ltr milk
1 bunch citrus blossom
2 garlic cloves chopped 
Zest of half an orange
1 tbspoon mixed herb blossoms (thyme, rosemary, chives)
1 teaspoon lemon zest
1 teaspoon red crushed pepper corns
Seasoning
Mixed flower petals ideally tulbaghia, hibiscus, rose petals

Method

Place the pork belly in a heat proof dish, pour the milk, add the chopped garlic, citrus blossom and zest. Cover with aluminium foil and bake at temperature of 120c  for 2 hours.
In a bowl combine the cottage cheese, the herb blossoms, lemon zest, crushed red pepper corns and season to taste.
Once  belly has cooked through  leave to cool than refrigerate until firm and easy to handle. Trim belly to obtain required portions. Trim off skin. 
Before serving heat pre portioned belly  place on a serving plate. On top of  layer the cottage cheese mixture alternating with the chosen petal leaves.



Hibiscus ice tea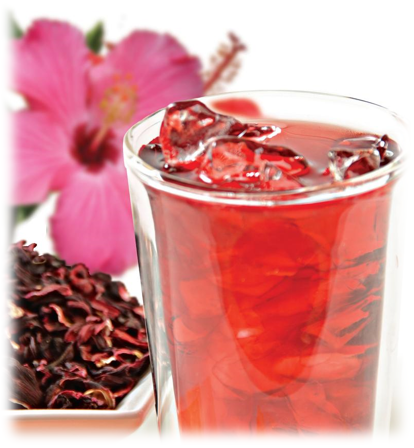 1 liter water
3 tbspns honey
1 tspn orange zest
1 star anise
2  tea bags black tea
20 grams chopped mixed fruit( strawberries, grapes)
4slices cucumber
2  tbsp lemon juice
1 bunch hibiscus flowers

Method

Bring water to the boil in a heat proof pot add hibiscus petals, add lemon juice, star anise and tea bags, leave to infuse for a minute. 

Add honey mix until dissolved, allow to cool, add ice and chopped fruit and cucumber, ready to serve