Join us for our annual Herb Weekend 2023 between the 31st of March to the 2nd of April – Click here for more info.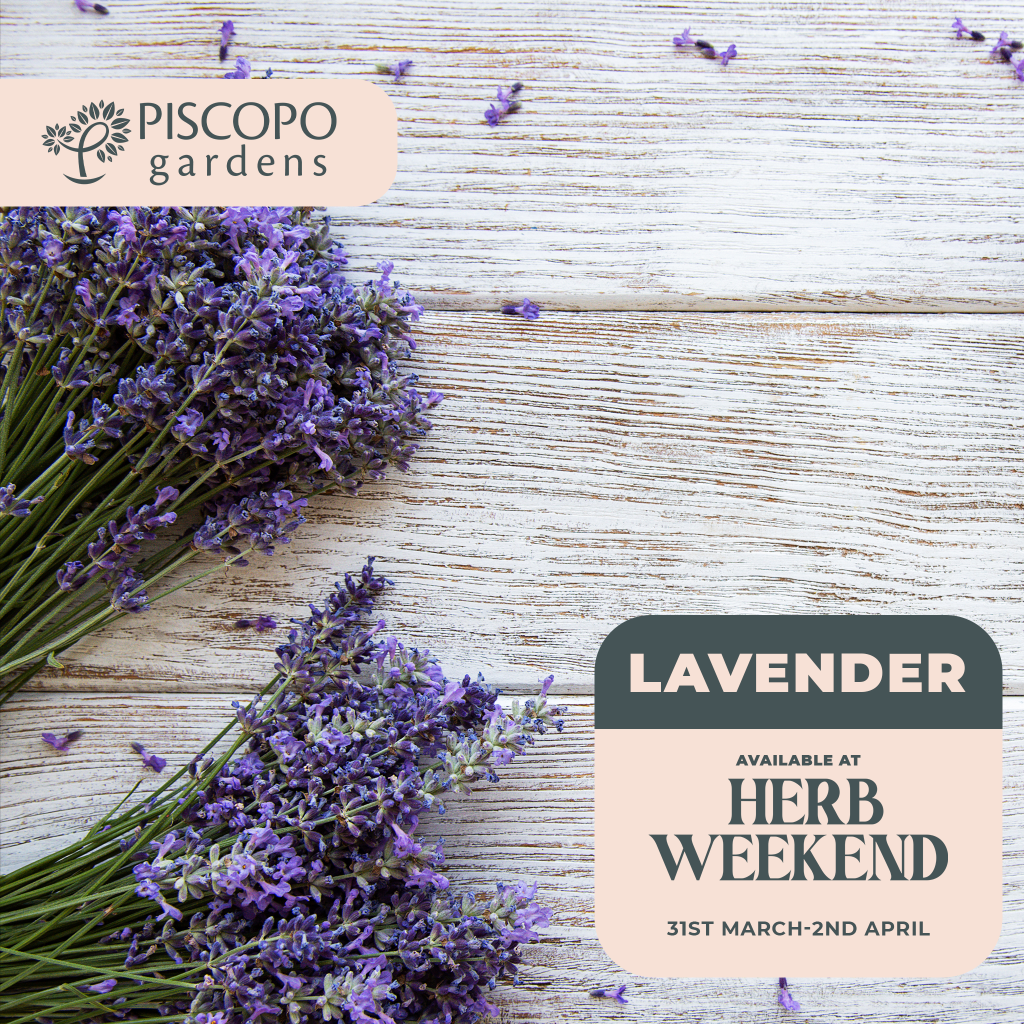 Although lavender is best known as an intense floral fragrance or addition to potpourri, this versatile plant has a range of surprising culinary uses that can be implemented in both sweet and savory dishes.
What Is Lavender?
Lavender is an herb in the mint family, which also contains rosemary, sage, and thyme. This purple flowering plant lends an herbaceous floral flavor to a range of dishes, as well as a pop of color that dresses up any plate.
A Brief History of Culinary Lavender
The history of lavender stretches back over 2,500 years to ancient Egypt, when lavender oil was used as a perfume, especially during mummification. The ancient Greeks and Romans bathed in water infused with fragrant lavender buds, but later in the Middle Ages lavender started to be used in both culinary preparations and medicine.
Over time, the herb grew in popularity across the Mediterranean, integrating into the cuisine of Spain, France, Italy, and England by the 17th century. Since then, English lavender (Lavandula angustifolia) has become the most popular choice for culinary purposes, given its mild, peppery floral flavor. The flower buds, leaves, and stems of lavender can be used fresh or dried in dishes ranging from sweet floral desserts to heartier meat dishes.
What Does Lavender Taste Like?
The initial sensory impact of lavender is a pungent floral flavor and aroma, with subtle notes of herbaceousness, earthiness, and mint. Different lavender varieties can take on additional undertones of fruit, smoke, and woodiness, making it a complex culinary herb.
How to Use Edible Lavender in Cooking
Lavender is a unique herb in that every part of the plant—bud, stem, and leaf—can be used in cooking. While the lavender flowers and leaves can be used fresh, the buds and stems can be used dried. Since the lavender flavor intensifies when the herb is dried, the dried buds should be used sparingly. Given the strong and potentially polarizing flavor of this herb, it's best to add small amounts at a time until the balance is right; over use of lavender could result in a bitter flavor that might make you think you're eating perfume.
The flavors of lavender pair well with herbs like oregano, rosemary, thyme, sage, and savory. French lavender is frequently included in the herb blend herbes de provence, which benefits from the subtle floral flavor. As a rule, lavender can be used similarly to fresh rosemary, in recipes like meat marinades and baked breads.
Lavender flowers also make a beautiful garnish for salads, desserts, and more. Toss fresh lavender leaves into a salad to add a pop of color, or sprinkle the buds over ice cream, into a glass of sparkling wine, or atop a party-worthy cake.
4 Ways to Dry Lavender
1. Flat Drying: Lay lavender stalks in a single layer on a drying rack or newspaper on the countertop. Allow the fast-drying herb to air dry until brittle.
2. Hang Drying: Gather stalks in a bunch and tie the end with a rubber band or string. Hang the bunches upside down from a nail or hook in a dry, warm place until completely dry. Dried bunches can remain hanging until use, or stored in an airtight container.
3. Oven Drying: Place the lavender in a single layer on a baking sheet and heat the herbs for 10 to 15 minutes in a 100-degree oven with the door slightly cracked. Remove once the flowers have turned completely brittle and cool completely before storing them.
4. Dehydrating: Using a food dehydrator, dry the lavender on the machine's herbal setting for 2 hours until brittle.
Once the lavender feels brittle, remove the leaves by running your fingers down the stem to strip the dried flowers. Store the dried lavender buds in a cool, dark place away from light and humidity.
How to Make Lavender-Infused Sugar
The dried or fresh flowers can also be chopped up and mixed in with sugar to be added to a variety of baked goods. To infuse sugar with the floral flavor, seal six stems of lavender in an airtight container with granulated sugar for a week. Use this naturally gluten-free lavender sugar for beverages, desserts, and baked goods.
Where to Buy Culinary Lavender
This floral herb can be found readily at specialty spice and herb markets and apothecaries, as well as some well-stocked grocery stores and farmers' markets. Dried edible lavender can also be purchased online. Lavender plants can be easily grown at home as a colorful and practical addition to your garden.
When selecting lavender for culinary usage, it's important to use edible organic lavender flowers rather than potentially chemically treated potpourri or fragrance-grade lavender. Never use lavender from an unknown source for cooking purposes, as it may contain harmful chemicals.
Source: https://www.masterclass.com/articles/learn-how-to-cook-with-lavender-plus-10-recipes-that-use-culinary-lavender
---
10 Lavender Recipes
1. Grilled Pork Chops With Lavender and Rosemary: Pork chops rubbed with a mixture of extra-virgin olive oil, minced garlic, dried lavender, rosemary, lemon juice, kosher salt, and black pepper. Grilled over a flame.
2. Peach Lavender Jam: A fruity preserve made with peaches, lavender-infused water, lemon juice, granulated sugar, and fruit pectin.
3. Lavender Lemonade: A refreshing summer beverage made with lavender-infused simple syrup, fresh lemon juice, and cold water.
4. Lemon-Lavender Tea Cookies: Classic shortbread cookies made with dried lavender flowers and lemon zest.
5. Lavender Roast Potatoes: Halved fingerling potatoes tossed in olive oil, dried lavender, kosher salt and black pepper. Oven roasted until golden and tender.
6. Kale Salad With Lavender Poppyseed Dressing: A summery salad made with chopped kale, strawberries, and roasted almonds dressed in a combination of olive oil, lemon juice, poppy seeds, lavender sugar, and salt.
7. Lavender Focaccia: Homemade focaccia bread made with dried lavender flowers.
8. Leg of Lamb With Lavender: Roast leg of lamb marinated in olive oil, dried lavender, and diced garlic.
9. Lavender Honey: Honey infused with chopped lavender blossoms, heated, steeped, and strained to remove the flowers.
10. Crème Brûlée With Lavender: A classic French custard dish of lavender-infused crème brûlée.